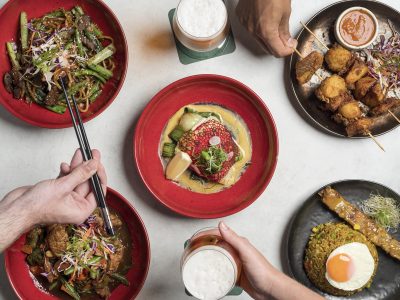 Here at Bravo Brewhouse, we don't joke about food! We pride ourselves on our beer appreciation and what kinds of food will make or break a good brew!
We have 3 different menu's for you to choose from when you join us at the Brewhouse.
Enjoy a delectable banquet from Red Delta, or if you're a fan of the simple life (and no, we don't mean the brilliant reality series) why not try our 'Goes Well with Beer' menu!